Recruitment for 4EU+ shared courses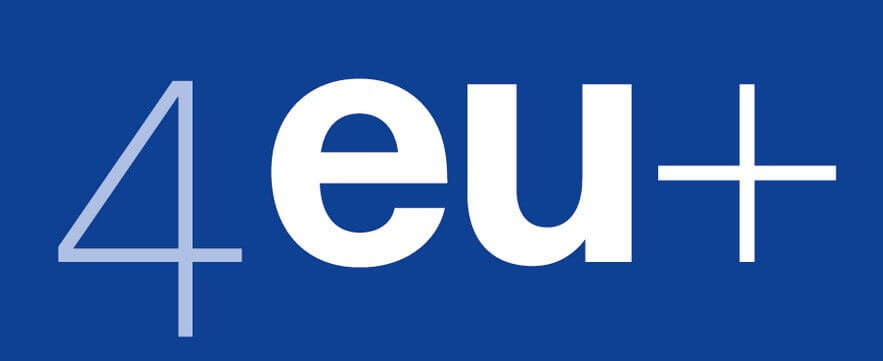 In the winter semester of the 2023/2024 academic year, the 4EU+ Alliance universities (the University of Warsaw, Charles University in Prague, Heidelberg University, the University of Milan, the University of Geneva, and Sorbonne University) have made their shared online courses available to 4EU+ students and doctoral candidates.
Registration for online courses at four universities is still available: Charles University in Prague, Heidelberg University, the University of Milan, and Sorbonne University: Course catalogue >>
Enrolment deadlines:
17th September: Heidelberg University;
27th September:the University of Milan;
29th September:Charles University in Prague;
15th December:Sorbonne University.
Students can enroll in ca. 100 courses in the areas of humanities, social sciences, sciences and technology. Courses are taught in English, Czech, German, Italian or French at undergraduate, master's and PhD levels.
The courses are available on the 4EU+ Student Portal.
Important information for students planning to take online courses offered by 4EU+ universities:
Before taking a course offered by an Alliance partner university, the student should sign a 4EU+ Learning Agreement in his/her Faculty/Unit in order to determine and approve whether the course selected by the student from the 4EU+ offer can be recognised as part of the student's degree programme (e.g. elective course, OGUN) or whether the course will be indicated as a form of an extracurricular activity.
The 4EU+ Learning Agreement document may be signed by the Faculty/Unit mobility coordinator or another person appointed by the Head of the Teaching Unit.
After completing a course from the 4EU+ universities' offer, the student should bring the transcript of records issued by the 4EU+ partner university, or another document (e.g. certificate) confirming the credits earned, and the 4EU+ Learning Agreement to his/her Teaching Unit. On the basis of these two documents and a written request for recognising the course credits submitted to the Head of the Teaching Unit, the course can be entered into the USOS system and included in the student's study programme.
Subjects from the 4EU+ Alliance partner universities' offer will have to be entered manually into the USOS system by the Secretariat/Dean for Student Affairs' Office on the basis of the documents mentioned above (i.e. transcript of records/other document confirming the obtained credits, and the 4EU+ Learning Agreement).
For any questions concerning the 4EU+ shared online courses, please contact: 4euplus.mobility@uw.edu.pl.